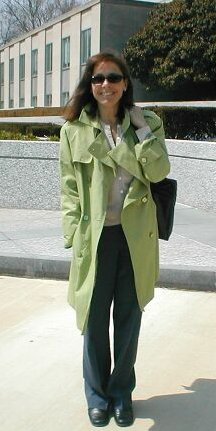 Manon Ress works for the Consumer Project on Technology (CPTech) and Essential Information, a Washington, DC- based non-profit created about 20 years ago by Ralph Nader and John Richard. Essential Information provides information to journalists, activists and consumers all over the world.

She works on various e-commerce and consumer protection issues such as the definition of consumers, unfair contracts and tort liabilities and on issues related to internet governance such as free speech, privacy protections and fair use rights. Since October 2000, she has been a consumer representative on the US Delegation to the Proposed Hague Convention on Jurisdiction and Foreign Judgments in Civil and Commercial Matters. She is focusing on Intellectual Property issues, building public awareness and interest in debating the value of the public interest in intellectual property rights.

Prior to her present position, she was the Director of the Debs-Jones-Douglass Institute, a labor founded non-profit where she worked on the use of the internet by labor unions. She was the Manager of Education and Technology for an international team working on distance education in Malaysia. She held teaching and research positions at Princeton University and Temple University.

She received a BA and a Master's Degree from Universite de Nice, France and a Master and a Ph.D. from Princeton University.

For a somewhat dated resume, click here.